The University Station project – a development hugging the South-side of I-40 on Chapel Hill's North perimeter – is up for review tonight (Feb. 19th).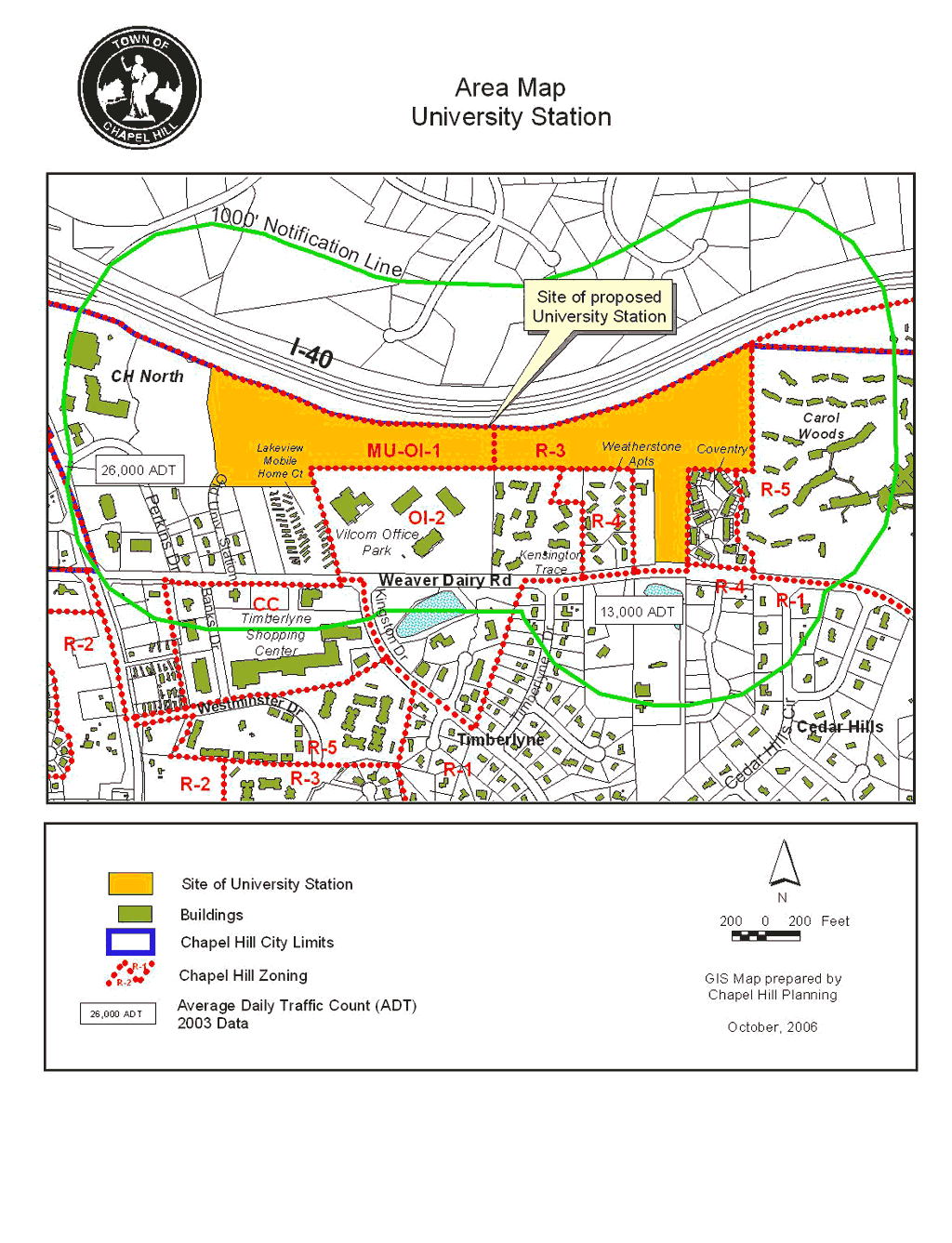 Local resident John Doyle called Townhall to comment that the proposal was "absurd", "absolutely ridiculous" and emphasizes that he'll "make sure" any Council members approving the plan will not serve again.
John, 2007 is an election year 😉
Other citizens chimed in [PDF] on noise, traffic and other relevant issues.
Concern is growing about imprudent growth in our NW corridor – folks are starting to organize.
I'll be interested to see if the "rah rah" growth wing of Council shows a bit more sensitivity – especially considering the increasing role their buddies at RAM Development are playing to the NW – this evening.